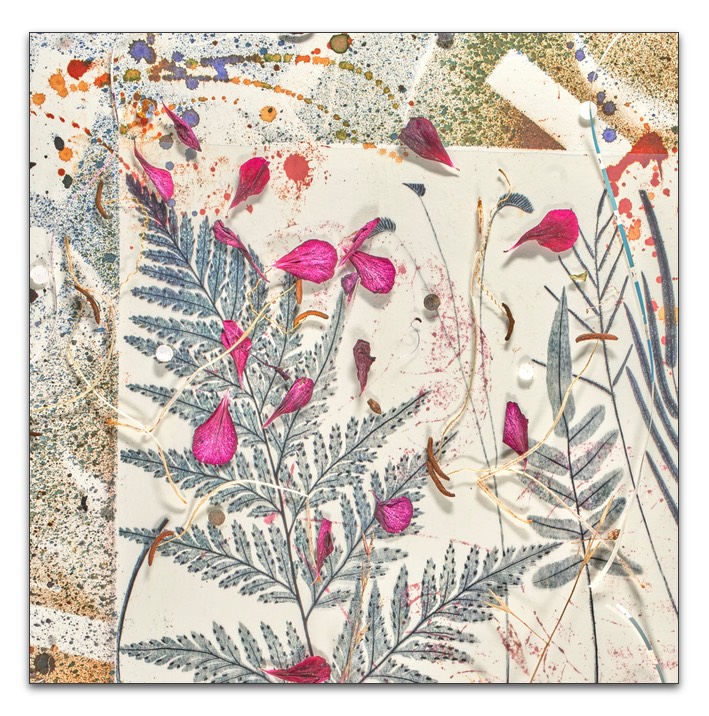 All the work I show here are from long-form projects. Some have been going for over thirty years, some started since January 2020. One theme is common to all: in large part I only record while light, life and love provide. That is the co-creation.
All images are available as archival-quality giclée prints, unframed or framed. Please contact me for prices.
The 'Co-CREATION' series started with an exhibition for Panuku Auckland Development on Queens Wharf, Auckland. It has since grown to many pieces of work. All made on a copy stand, allowing petals to lie where they fall, with ink-sprayed backgrounds, and various debris. Image quality is very high, and images suitable for printing to over 2m wide.
The 'Colour of White' series started with an accidental over-exposure while on holiday in Greece. In the belief that few things happen for no reason, I looked at the images instead of deleting them. More than twenty years later, I'm still at it. It's as if the images are of light itself, not using light to image an object.
The 'Steel' project is a record of what our steel splashback sees. One day I noticed that it reflected the passing year – the garden, the trees and their shadows, the suns' movement – at its most interesting in the afternoon. Its changing face was a reflection of the garden and world outside. (All images are rotated 90º from normal.)
Asemic writing is an art form that uses the components of textual writing for its graphic vocabulary. The series 'Callimages' are pen and ink work, some combined with photographic elements. The asemic writing itself may be undecipherable but are my poems, from my 49 Syllables series.